Show off the value of your brand
From press releases to media buying, we're the digital marketing and PR agency that's got you covered. If you have any questions as to whether or not we are the right marketing agency for you, contact us.
Hot Pepper Media S.L. (further Hot Pepper Media) is an outstanding digital marketing & PR company providing social media, SEO, web & app design, media buy & public relations services to brands in Marbella, across Spain, and the rest of the world.
We are constantly innovating in an evolving digital landscape. But it's our people that set us apart—a dynamic, nimble team of strategists and human behavior analysts; creators and amplifiers who thrive on solving big challenges.
We help you to grow faster and better
We are a high-energy team of go-getters, storytellers, and experts in marketing who work tirelessly to get your business, product, and message seen and heard by the right people. We believe combining public relations, online marketing and traditional advertising is the best way to see results.
"Working with Hot Pepper Media has been a game-changer for our digital marketing. They've helped us navigate the world of SEO, Google Ads, Facebook ads, and given us tons of great advice on reaching our target market. Their team is very knowledgeable; they're very responsive and are always communicating with us."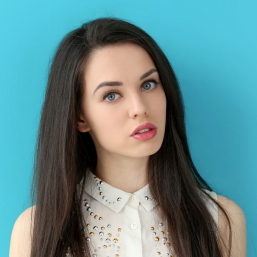 Social Media Management Pricing
Affordable and value packed pricing with no surprises and catered to your brand's needs.
What is Public Relations, anyway?
What sets public relations apart from advertising is that public relations is considered earned media, not paid. Public relations is forming relationships with key media influencers to increase awareness about the industry, brand, and products you represent. PR is all about storytelling and our role in PR is to tell these stories. 
Do you also build smartphone and TV apps ?
Yes, we offer native mobile application development including iPhone app development, Android app development, Amazon Fire TV app and Roku TV app.
Do I need to sign seperate contract with media provider when ordering billboard or radio advertising?
The contract is with Hot Pepper Media S.L. We'll deal with the sales reps, the budget, and reporting – all you have to do is watch your brand awareness grow!
Why is digital marketing preferred over traditional marketing?
This is the era of digital marketing and the prospects are extraordinary. It is cost-effective, has better interaction with customers and has a global reach.
Ready to speak with a marketing expert?